Pre-print submitted to:
ICCF20 Committee.
To be, eventually, published in the Proceedings of:
ICCF20.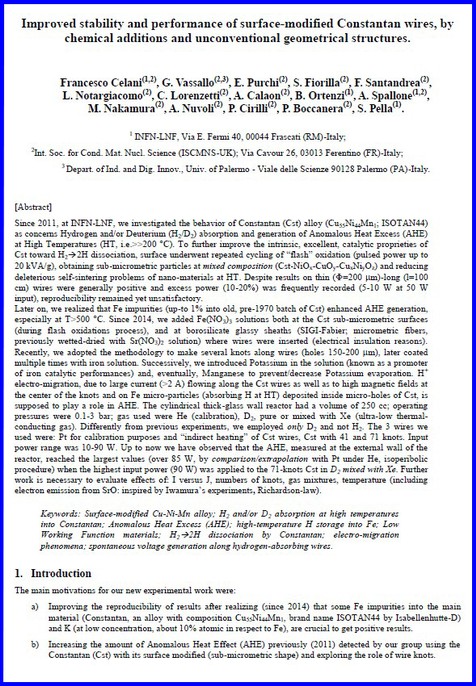 Il lavoro è stato apprezzato per l'elevato livello di "innovazione".
Particolare attenzione è stata posta all'utilizzo, di fatto innovativo, del gas Xenon come co-catalizzatore dei fenomeni di AHE (Anomalous Heat Excess).

Il Comitato Organizzatore si augura che tale innovativo lavoro sperimentale possa dare ulteriore impulso agli studi sulle LENR in generale, anche e soprattutto dal punto di vista tecnologico/applicativo.